The 10 Best Strip Club Amenities
|
37th and NW Nicolai-SHR, Portland, OR 97210 Phone: (503) 222-6600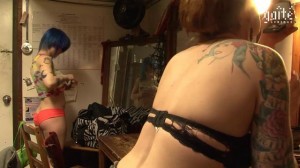 This club certainly thinks that living healthy includes a good dose of sex. Casa Diablo is certainly for the devil in every man that's waiting to burst out into the world. The clients here can opt for a veggie dinner while holding a nipple clamp in one hand. And if she's really bad, he may even include some whips and chains to tie her up. Corporal punishment isn't frowned upon here, unless you do it to animals. They'd rather you show your cruelty to the girls and plants than to the bovines and poultry. If you own a fur coat, then it's best to leave it at home because this club only serves what Mother Nature intended man to have.
Tired of Hangovers? Check This Out...
Check out our FREE Hangover Survival Guide! You'll learn about:
What to do before that first drink!
Ways to prevent and cure hangovers!
Foods that get you going faster!
Enter your name and email below to get Instant Access! (We hate spam too!)