Which Countries Have The Hottest Cheerleaders?
|
Here at SloshSpot.com, our teams of researchers and writers have dedicated their lives investigating the best places to score a nice piece of ass (assuming that you're Johnny Depp or you're a rich old man looking for a hot young mistress). These guys have gone for days without sleep, food, and have sacrificed proper hygiene just to take the guesswork out of finding out which countries have the best looking cheerleaders! Now the question is, who gets your vote?
Venezuela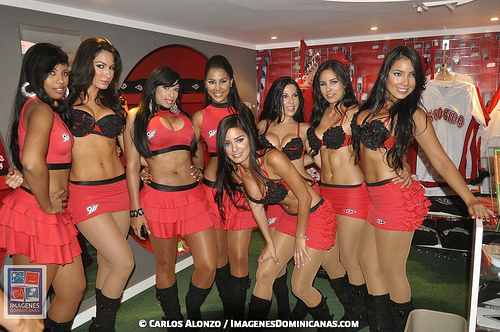 Notorious for bagging the Ms. Universe crown almost every year, Venezuela is the undisputed home of beauty queens and their cheerleaders are equally stunning. The Venezuelan Baseball team is known for using cheerleaders during and in between innings. From their dusky, refined good looks right down to their synchronized dance routines, the Venezuelan cheerleader squad is the finest in the world.  As you can tell from the video above, they can really work it!