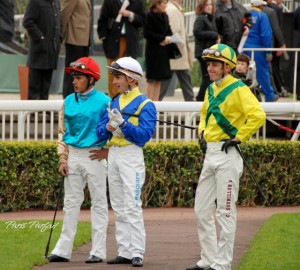 Don't let their petite height and trim frame turn you off. Jockeys probably train harder than any other athlete out there. And although there is no height restriction, there is one for weight. Most jockeys can be no more than 126 pounds, and that's with all the clothing and equipment they're allowed to use. No wonder women love these men. Not only are they stricter with their own diets, they won't scrutinize their women for choosing to eat a salad rather than a steak.
Tired of Hangovers? Check This Out...
Check out our FREE Hangover Survival Guide! You'll learn about:
What to do before that first drink!
Ways to prevent and cure hangovers!
Foods that get you going faster!
Enter your name and email below to get Instant Access! (We hate spam too!)