3 Homemade Cocktails for Your Next Girls Night
|
We don't always want to go out as we grow up, honestly, it will take a lot to get me out of my pjs. So, planning night outs in my house is my favorite thing to do. I get to hangout with the gang without stepping out of the house. Here are 3 delicious cocktail recipes that I love making for our night outs. I hope you enjoy these fun concoctions as much as I do.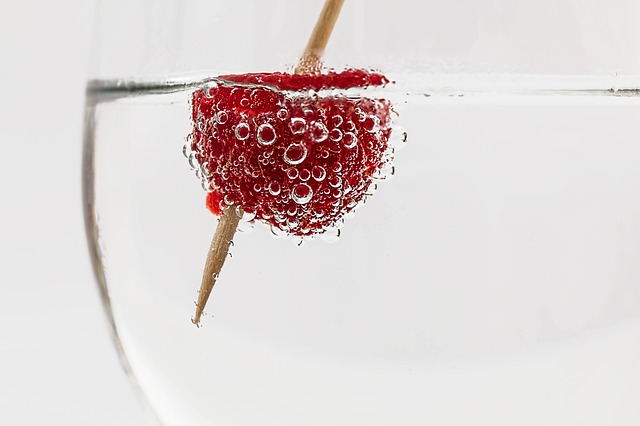 1. Blueberry Ginger Mojitos
This twist on a classic drink recipe by Frugal Foodie Mama is a great concoction to start off the list with. She explains the procedure in great detail.
Here's what you will need:
1 lime, quartered
⅓ cup of fresh blueberries
A handful of mint leaves
½ cup of light rum
A splash or two of ginger ale
Simple syrup to taste
How to make it:
In a cocktail shaker, squeeze the lime and also throw in the quarters, then add mint leaves and blueberries. Muddle the lime, mint leaves, and blueberries together. Pour in the rum and a bit of simple syrup. Put on the cap and give your shaker a shake or two.
How to serve:
Fill the glasses with ice, then strain the mixture from your shaker into the glasses. Add lime quarters and mint leaves in the glasses, and then top with a splash or two of ginger ale. You can add more simple syrup if you would like it sweeter. Stir and enjoy.
2. Red Apple Sangria
Sangria is a popular cocktail option all across, this recipe from Cooking on the Front Burners gives you the perfect red apple sangria deliciousness.
Here's what you will need:
⅔ cup Cabernet Sauvignon
2 ½ oz apple liqueur (not green colored)
1 oz grenadine
3 oz cranberry juice
3 oz pineapple juice
Sierra Mist
Garnish (2 of each) – apple ball, orange wedge, lime wedge, maraschino cherry
How to make it:
Add all the liquids in your shaker and give it a good shake. That's it. You are ready to serve.
How to serve:
Fill your glasses with ice and add the concoction you made and top it with fruits. Simple and delicious!
3. Adult Cherry Limeade
Cherry limeade is a fruity and sugary drink that everyone loved as kids, I Love My Disorganized Life transformed a drink that every kid loved into a drink that every adult will love. All you need is vodka with it.
Here's what you will need:
4 oz of cherry flavored vodka
6 maraschino cherries without stems
2 maraschino cherries with stems
1 lime
Lemon-lime soda
How to make it:
Fill your 16 oz glasses with ice and add 3 gently muddled cherries in each of the two glasses. Pour 2 oz of vodka in each and squeeze lime juice in each glass. Fill the rest with lemon-lime soda.
How to serve:
Your glass is almost ready to be served. Just garnish with lime wedges and stemmed cherry, and Voila!