Things to Know before Hiring a Plumber
|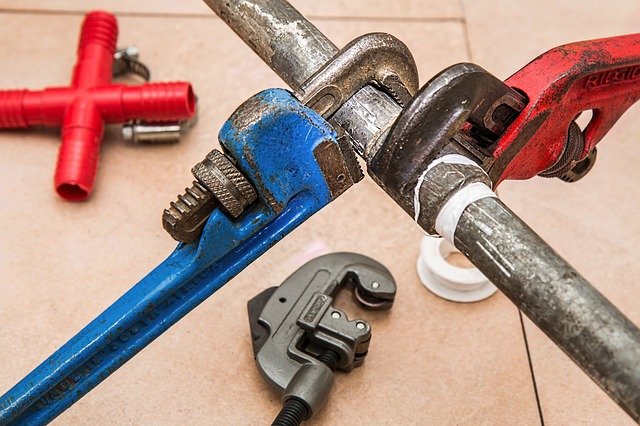 Have you ever had a horrific experience with a plumber? Or have you heard of an incident where an unprofessional plumber messed up someone's plumbing system? If yes, then you will definitely understand the need of hiring the right professional plumber, who knows his job best. And if you haven't experienced any such thing till yet; you are truly lucky. But it is very important to consider some crucial things before hiring the right plumber for you. So whether you are looking for a Woodland Hills Plumber(they are very professional by the way) or you might be searching for a reputable one simply; we have a list of things you must consider before making a pick. 
Top 5 things to consider before hiring a plumber:
So what do you need to look for in a plumber to ensure that he is well-experienced and well-trained? Let's find out together.
Ask for proper license:
One of the primary steps is to ask for a proper license. It is your right to inquire whether the plumber is licensed or not. If he is not licensed, he might not be trained at all and this puts your plumbing system at risk. You might look into what your state requires too. Maybe your state doesn't make a license mandatory for plumbers. However, if a license is mandatory in your state, then don't forget to inquire about it from the plumber, before hiring them.
Experience:
There are some beginners who do an exceptional task at their work. However, if you have had a rough experience with a plumber before, we would suggest that you choose a well-experienced professional this time. When looking for a plumber, ask them about their experience. Since how many years have they been working in the industry? How many plumbing contracts have they signed and worked on? Do they work on residential buildings only or do they handle commercial contracts too? Ask anything you want to, in regards to their experience. A good and professional plumber will answer all your queries humbly and won't get furious at all. This is going to be another eye opener for you as to how reputable the plumbing company is.
Prices:
While searching for plumbers, make sure that you don't just pick one. Pick at least 2-3 plumbers (the best ones) because there are chances that one might not quote you the best price. Your budget plays a huge role in this. Thus, you need to have at least another option accessible to you readily. Take price quotations from the plumbers you have chosen and pick the one that suits your budget. Also, it is fine to negotiate a bit too. Don't hesitate whilst doing so. 
Warranty/Guarantee:
It is important to clarify the type of guarantee the plumbing company is offering you. It is best to have a written agreement regarding the deadline of the project you want to get completed and the quality of work that is expected in the outcome. With a warranty or guarantee, you will never know about what type of work to expect from the plumbers. It will be like a dead end. Thus, questioning about these things is crucial and helps you in the long run too.
Reference:
Inquire about the company from people around you. Has anyone in your town used their services before? If the plumber is available within your area, then you might ask your neighbours about them as well. It is always best to inquire about the company before hiring plumbers from them. You can also ask from your friends and family before choosing a plumber. They might give you reference to a plumber that has been their go-to, for a long time. Referrals are extremely helpful and can help you in choosing a very professional plumber for your house, office or maybe a building. 
CONCLUSION
Finding a plumber might not seem a big issue until your plumber messes up your task and you are left helpless. Thus, make sure that you make the right pick from the beginning. Find a skilful and professional plumber and you wouldn't regret it.