Through the Years: Famous Horse Race Contenders
|
Numerous champions have been born throughout the history of horse racing-some famous for their multiple wins and stunning purses, their magnificent lineage, the ability to raise a nation's spirits, and there have been those who managed to have all of the above. Like the top jockeys, top racehorses earn big wins, medals, and worldwide media coverage.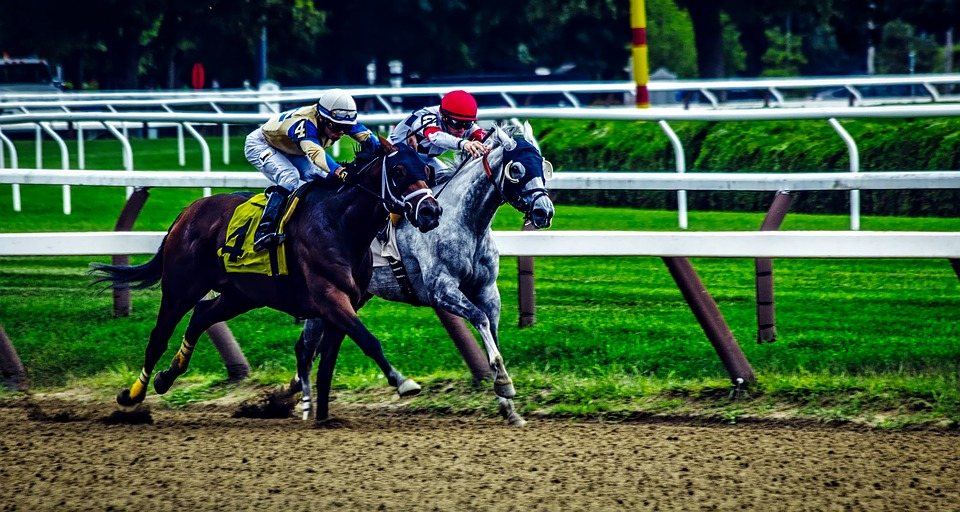 The beauty of horse racing lies in its simplicity: horses, jockeys, a track, and a finish line. Throughout history, the sport remained incredibly popular even though it is one of the oldest sports that is developed in ancient times. Horse betting is one of the richest of the world's classics, and people around the world would place their bets on some of the greatest and most famous horses solely by their winning streak reputation, whilst some just because they have too much money to know what to do with it.
However, as racing car's powers and speed can be easily identified that a rider can simply control it to win the race, let us give honor to our horses that despite having mind of its own and being unpredictable and uncertain to win, they can prove that they also have the power to gallop and compete with the other race contenders to garner the first spot and become famous in its own ways.
Phar Lap
The name also means "lightning" in Thai, is a New Zealand-bred horse who became an Australian icon, with that country being the main location for his four-year career in racing. During his time, Phar Lap scored 37 wins in his 51 races and set a total of eight records before he passed away due to a sudden illness in the year 1932. The huge horse was an amazing 17.1-high hand with a heart that weighed in at 6 kilograms.
John Henry
During his decade in the 1980s, he became the first to exceed $4 million in career earnings in 1983. He was named after a folk hero "steel-driver" who has the tendency to tear down steel and water and feed buckets off the stall walls. Adding up to his 39 wins he also became the only horse for the Arlington Million and Santa Anita Handicap twice in the first place. Upon his retirement, he is known as the richest Thoroughbred in the world.
War Admiral
Son of the great Man O' War, War Admiral rose to the challenges and took home the Triple Crown and Horse of the Year award in year the 1937. His coat was such a dark brown color that many believed he was black. He became the first Thoroughbred in North America which managed to bring in more than $2 million over the course of his career.
Affirmed
Bred in Florida, Affirmed won his first eight starts as a 3-year-old in the year 1978 and became the 11th Triple Crown winner. He was named Horse of the Year with a record of 7-1-1 from nine starts as a 4-year old in 1979. He died at the age of 26 last 2001.
Barbaro
HIs impressive record was believed by many to be the most serious threat to the Triple Crown over the years. Last May 2006, Barbaro won the Kentucky Derby by 6 1/2 lengths, which made him become people's favorite. But after unfortunate events, he met an accident that brought a devastating halt to his career.
Smarty Jones
He was born in 2001 at Pennsylvania and bred by a pair of locals, Roy and Pat Chapman. He grabbed headlines way back 2004 when he won the Kentucky Derby and Preakness Stakes. After eight straight wins to start his career, Smarty Jones was perhaps the most popular Triple Crown contender in years.
Secretariat
A legendary thoroughbred racehorse who was born in 1970. During his first season, he claimed eight consecutive victories and became the first of two to ever be crowned Horse of the Year. Wayback 1973, he also became the first horse in 25 years to win the Triple Crown thus it is where he was considered the most stunning racehorse of all time by blowing 31 lengths against another contender and leaving spectators in awe of his performance.
Citation
Born in 194 at Maryland, Citation entered the track two years later and won his very first race. He was a 1948 Triple Crown winner and also the first U.S horse to take home one million dollars. In 1959, he was an inductee of the National Racing Museum and Hall of Fame and a champion's life-sized statue was erected in his honor at Hialeah Park in Florida.
Seabiscuit
The perfect horse of his time, Seabiscuit never loses hope after losing his first 17 races. Eventually, he became one of the most beloved thoroughbred champions and awarded as Horse of the Year in 1938 after his match race as an underdog against Triple Crown winner War Admiral.
Man O' War
Two years later after he was born in 1917, he made his racing debut by winning three races in just 17 days. He produced more than 64 winners of stakes and 200 champions as a sire including War Admiral. He died the year 1947 and was inducted into the National Museum of Racing and Hall of Fame in 1957.
Takeaway
There are a lot of horses that are bred and raced worldwide, and these are just a few of the many famous race contenders in the world. While there are many new names today aiming to reach the top and to become part of history, let us not forget about these awesome horses who did their best in making everyone happy and proud.