16 Drinks Named For Authors And Their Books
For actors, the ultimate sign of fame is that star on the Hollywood Walk of Fame. For writers, it's more than just the Pulitzer Prize. It's something simpler, actually. You know you've garnered the respect of your peers when you have a drink named after you.
They say that alcohol brings out the artistic side in you. These authors can attest to this very fact. In fact, Edgar Allan Poe hardly wrote without being inebriated. He was drunk most of the time. And while his stories were generally dark and dreary, no one can argue with the fact that he's become a legend. He's the Shakespeare of the twisted world. Well, he doesn't belong to a class of his own. Below is a list of 16 authors who've written novels while their brains may have been infused with alcohol. It apparently brought out the best in them that others decided to concoct a drink based on these talented writers' names or famous works.
Now, we certainly can't tell you if the drinks were real. However, feel free to follow the recipes and see if they're as good as they sound or if they just taste like crap. Just don't judge these authors based on the drink's taste. Everyone's palate is special. Writers, in particular, needed stronger libations to fully bring out that story and make it as real as possible.
Host a cocktail party and try each one on the list. Your liver may need some TLC after, but heck, at least you've tried living like these famous folks who have a few titles in the best sellers list.
1. The Ernest Hemingway Special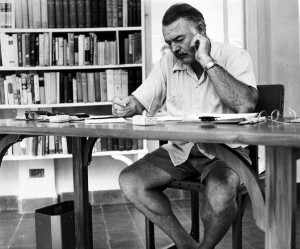 Recipe:
1 jigger absinthe
1 bottle champagne
Add one jigger of absinthe on a flute and slowly add the champagne. Mix until you get the perfect opalescent milky look.
Ernest Hemingway must have had a visit from the green fairy when he made this drink. The word absinthe should tell you that this drink is potent. He said this was the very drink that inspired him to write a scene for Death in the Afternoon. No doubt he must have lived it and wanted the whole world to see how wickedly adventurous his mind had become.
2. The Sir Walter Scott
Recipe:
1 tsp grenadine
1 tsp curacao
1 tsp lemon juice
1/3 brandy
1/3 rum
Mix all the ingredients in a shaker and strain into a cocktail glass.
No one really knows how this drink came to be, but The Sir Walter Scott is fairly tasty. The drink is a bit of everything, just like its namesake. The real Sir Walter was a poet, an author, and a scholar. As for the drink, it's sweet, sour, and it brings a lot of attitude to your taste buds.
3. The Gryffindor
Recipe:
Cranberry juice
Orange juice
Raspberry liqueur
Cherry
Orange peel
Mix all the drinks to your liking before adding a dash of raspberry liqueur. Top it off with an orange peel for zest.
Since all you Harry Potter fans can't get the famous butter beer, this drink will suffice. It satisfies your craving for sweets while making you feel as if you're the newly inducted member of the Gryffindor house. Just don't let the boss catch you drinking this or you might get kicked out. Or worse, you'll eventually wake up and find yourself right back in the world filled with muggles.
4. The Gin Rickey
Recipe:
1 1/2 oz gin
juice of 1/2 limes
carbonated water
1 lime wedge
Pour juice of lime and gin into a highball glass with ice cubes. Fill with carbonated water. Stir and add a wedge of lime. Serve and enjoy.
F. Scott Fitzgerald was once quoted saying, "First you take a drink, then the drink takes a drink, then the drink takes you." He had a passion for gin, believing that no one can trace this alcohol in your breath. However, some people have decided to make variations and would instead use rum or scotch. It just goes to show you that alcohol is still alcohol, whichever way it's served. And whatever calls the muse to inspire you, just go for it. You could just become the next great thing in the literary world.
5. The Vesper Martini
Recipe:
3 measures of Gordon's Gin
1 measure of vodka
1/2 measure Kina Lillet
Lemon peel for garnish
In chapter 7 of the Casino Royal novel, Ian Fleming says that you need three measures of Gordon's, one of vodka, half a measure of Kina Lillet. Shake it very well until it's ice-cold, and then add a large but thin slice of lemon peel.
Every James Bond aficionado knows that Vesper was 007's greatest love. If you really want to know what Mr. Bond, James Bond, is thinking, try this drink instead of going for the conventional martini that's shaken, not stirred. By night's end, you'll feel just as invincible. You'll be raring to fight bad guys with your newly acquired fighting skills. It's only the next day that you'll feel like the douchebag that you actually were the previous night.
6. The Smoking Bishop
Recipe:
5 medium oranges
1 medium grapefruit
36 whole cloves
1 (750-milliliter) bottle medium-bodied red wine, such as Pinot Noir
1/2 cup granulated sugar
5 (3-inch) cinnamon sticks
2 star anise pods
1 (750-milliliter) bottle ruby port
Heat the oven to 350°F and arrange a rack in the middle. Place the oranges and grapefruit in a baking dish and bake until the bottom is lightly browned. Flip the fruits over and continue baking until the second side looks the same. Remove from the oven and let cool slightly. Remove the fruit from the dish and stud each piece with 6 cloves. In another dish, place the red wine, sugar, cinnamon sticks, and star anise in a large saucepan over low heat. Stir until sugar dissolves. Add the clove-studded fruit by submerging it in the wine mixture. Cover and let it sit overnight. Then, remove the fruit from the saucepan and slice each piece in half. Juice the other halves into a strainer. Discard seeds, cloves, and pulp. Add the juice and port to the mixture and stir. Place over low heat but don't let it boil. You can remove the star anise and cinnamon sticks if you want. Best served hot.
The recipe looks overwhelming. It takes patience to get it right, but if you end up looking like Charles Dickens in this picture, then you know you've followed the recipe perfectly. You certainly won't be the scrooge during the holiday season with this drink coursing through your veins.
7. The Turn of the Screwdriver
Recipe:
1.5 oz Smirnoff No. 21 Vodka
6 oz orange juice
Add Smirnoff No.21 Vodka in ice-filled glass and top with orange juice.
Named after Henry James' famous novella Turn of the Screw. In the book, a young woman was tortured by unknown beings. The nature of her nightmares was never fully explained, which is exactly why this story scared the living daylights of almost everyone. It was your imagination that got the best of you. After having several glasses of this drink, you can turn off the visions you've had from the novel and dream of sugarplums and fairies instead.
8. Bloody Stephen
Recipe:
Just like Bloody Mary
Throw in more vodka for that extra kick.
Stephen King definitely has a thing for the strange. His imagination is legendary. In fact, it's no wonder why he's such a known writer for the horror genre. Well, this drink is certainly as bloody as his imagination. Still, it's a good Halloween drink. Watch the movies that were inspired by his novels and drink as much as you can. Directors have yet to perfectly capture the very essence of his novels, but with the Bloody Stephen, you might just enjoy the films.
9. Whiskey and Whiskey
Recipe:
Whiskey
More whiskey
Chase your glass of whiskey with another glass of whiskey.
If there's the simplest drink on the list, this one is it. While this in no way makes fun of the way the author passed, just think of this as your ode to Mr. Dylan Thomas himself. Just don't consume too much of it and end up dying at the bottom of 18 glasses. If you've had more than your share of whiskey, you'll definitely start to rage against the dying of the light.
10. A Million Lies
Recipe:
¼ oz of Acapulco Gold
50 dihydrocodeinone
Bottle of Ether
1 gram of black tar heroin
8-ball of pure Colombian cocaine
3 packs of cigarettes
No rules on how the ingredients are mixed.
James Frey shocked the world with his novel A Million Little Pieces. He shocked the world some more when he admitted to Oprah that he had made everything up. Darn! Just when people thought someone could actually be that brave! Well, if you look at the recipes for this cocktail, you might end up screwed. You could be the next Lance Armstrong in the literary world. But hey, at least Lance was still cognizant enough to find his bike. You, on the other hand, could very well find yourself lying face down on the road.
11. JD Salinger's Catcher in the Rye
Recipe:
3oz Rye Whiskey
Splash of water
Best served over ice.
If you want to be as imaginative and as screwed as JD Salinger himself, then it's best to have a gallon of this on your own. You'll be too drunk to hold a decent conversation after that. The only person who could understand you after would be… well, you!
12. Blade Runner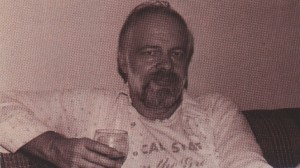 Recipe:
3 parts Apricot Brandy
5 parts Bourbon
1 part Grenadine
2 parts Lemon Juice
Chill a cocktail glass. Use ice or put it in the freezer. Pour apricot brandy, bourbon, grenadine, and lemon juice into a shaker. Fill shaker with ice and strain the drink into a cocktail glass.
Unlike Catcher in the Rye and A Million Lies, this drink is actually served in several Japanese bars. It's nostalgic, to say the least, especially because these bars resemble scenes from Philip K. Dick's Blade Runner. If you wanted to be as cool as Rick Deckard and feel as if you're starting to look like Harrison Ford, this certainly shouldn't be your drink of choice. Real men choose Johnnie Walker Black Label.
13. The Raven
Recipe:
None
It doesn't take a genius to figure that this drink was named after Edgar Allan Poe's The Raven. This is an actual beer in Baltimore, the author's hometown. Hence, you don't need to mix anything. Just consume as many bottles as you can and see the things in front of you turn raven-black pretty soon.
14. Crowley Cup
Recipe:
1/2 pint champagne
1/2 pint Perrier
1/4 pint brandy
1 peach
6 brandied cherries
Mix according to your personal preference and drink as much as you can.
Repeat the drinking process until your throat burns and you're about to enter the fiery gates of the underworld.
15. The Jack Kerouac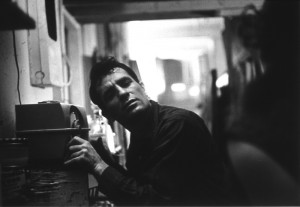 Recipe:
2 oz rum
1 oz tequila
3 oz orange and/or cranberry juice
1 slice of lime
Mix everything in a pitcher with ice. Serve and enjoy.
We're pretty sure that with the combination of rum and tequila, you'll pretty much end up On the Road to oblivion.
16. The Pangalactic Gargleblaster
Recipe:
1 oz Jack Daniel's Tennessee whiskey
1 oz peach schnapps
4 – 6 oz orange juice
1 splash Blue Curacao liqueur
Mix orange juice, Jack Daniels, and peach schnapps in a shaker filled with ice cubes. Strain into a highball glass and drizzle blue Curacao liqueur over it. Add citrus for that extra twist.
Obviously, the original drink can't be duplicated unless you had access to several alien life forms that got their hands on the Algolian Suntiger. Still, this drink is out of this world, just like Douglas Adams' The Hitchhiker's Guide to the Galaxy. And pretty soon, you'll be cruising galaxies in your head as well.
So, here are all the drinks inspired by or named after famous and infamous authors. From the looks of it, alcohol actually revives brain cells. Damn all those medical experts who say otherwise!