10 Life Hacks Every Woman Should Know About
|
Women, let's face it. We're the over thinkers, the over analyzers, the over doers, the over everythings. We tend to follow directions just as they're written and somehow complicate things even more by doing just that. What if I told you there were some ways to go around things and make living life a little easier? Here are 10 life hacks that would help us simplify everyday living:
1. Do you tend to forget which keys are for which slot every so often? Yes? Do you have bottles of nail polish that just sit by your vanity?
Instead of labeling your keys one by one, try painting the heads of your keys with different colored polishes to help you remember!
Do you want to curl your hair but only own a straightening iron?
No worries, you can also use your straightening iron as a curling device! Instead of running the iron straight to your hair, twist it around locks of your hair to achieve those full-volume, natural-looking curls.
Are your fingers a little too sensitive to cheap jewelry?
Applying a coat of colorless nail polish to the inside of the rings keep them from turning your fingers blue or green after hours of wearing.
Your hems have creases and it would be too much of a hassle to bring the steamer out?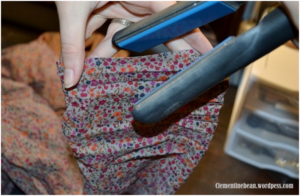 Use your straightening iron to straighten your hems or collars!
No place to store your bags but seem to still have a lot of hanger space in your closet?
Use shower curtain hooks to hang your bags in your closet!It's a very simple yet cost-effective way for bag storage.
Spilled a little red wine on your favorite white top?
Use white wine to remove red wine stains.
Shopping for a new pair of jeans but too lazy to line up for the fitting room?
Wrap the waist of the pants around your neck. If they don't overlap, the pants are just your size.
Too much clothes, too little luggage space?
Instead of folding your clothes, try rolling them. Saves much more space when packing!
Did you break your favorite tube of lipstick?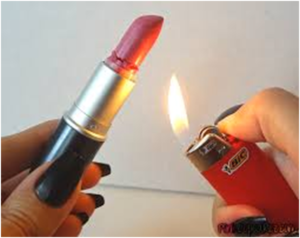 All you need is the broken piece of lipstick, the tube where it came from, a lighter, and a refrigerator. Melt the bottom part of the broken lipstick then quickly put it back on its tube. You may melt the parts of the lipstick together to make it look seamless. Pop the lipstick in the refrigerator for about 30 minutes then you're good to go!
Dropped your earring on the floor and it seemed to have disappeared into the abyss?
Wrap a stocking over your vacuum and check out what other tiny things you'd find lying around your house!