Winning Life As a London Student
|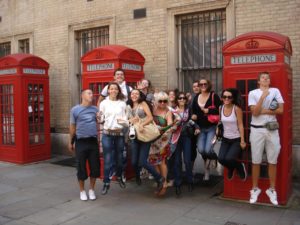 London is one of the best cities in the world to study. As well as having some of the best academic institutions in the country, it also has amazing theaters that often offer cheap tickets for students, museums and galleries that you can see for free, and pubs, clubs and bars that…are expensive but are always the site of a great night out. One of the biggest challenges is learning to say 'no' in time to save your bank balance and sanity.
For the other challenges, this guide is here to help you come out as one of London's winners.
Finding Your Friends
Living in London for the first time can be an isolating experience, especially in comparison to university towns where there is a central campus devoted to the student experience. It's important to develop a support network of people sharing the same challenges as you.
The best way to do this is to join some of the clubs or societies in your Student Union: this will give you access to a huge group of people all dealing with life in London in the same way, with at least one important shared interest to bind you together. This is a huge pool of potential friends, whether you're into video games, crafts, sports or theater.
Moving House
One of the annual rituals of student life is moving house, first into halls of residence, then off into private rented accommodation.
If you're dealing with private landlords, get some advice from your student union: they'll have a list of approved landlords who are known to deal fairly with students. If you get stuck sofa surfing between houses you may want to keep your stuff in storage If you're looking for student storage London has plenty of options to help avoid annoying friends by filling up their cupboards with your clutter.
Save Money
Unless you're extremely lucky, money's going to be tight if you're studying in London. Fortunately, there are plenty of ways to save money if you know what to look for.
Your student union card brings with it a whole host of discounts, for clothes, food and cinema tickets among many other things, so check your local shops and bars to see where you can get money off. More importantly, registering for a Student Oyster Card can get you 30% off your transport, a saving which will add up dramatically over the years.