The 10 Biggest Video Game Flops
|
The video gaming industry has had its fair share of flops and winners. Obviously, we know all the successful ones. Heck! Most of us may have wasted an entire day (or, for couch potatoes, even a week) playing a game and trying to get to the highest level as quickly as possible. The flops, on the other hand, are stashed somewhere in the garage. If you tried to look for these, maybe a mouse has made a comfortable home out of it and moved in. But hey, who are you to complain? At least someone got to benefit from a stupid decision you've made.
Here's a quick refresher of the most obscure video game systems and games you wished you never spent money on:
The Vectrex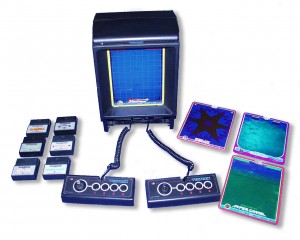 This should have been a hit. After all, it's the first ever console to bring real arcade-worthy 3D graphics into the home. Still, credit must be given to the designers of this console. It has garnered a variety of accolades and more importantly, vintage gaming enthusiasts do appreciate the product's specs and features. Part of its failure is because it was created just right before the great video game crash of 1983. As for most of us? Well, we've actually moved on to the ones that can be played on real TV rather than on an integrated monitor.