5 Things You Need To Know About Buying Your Next Car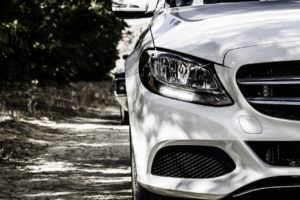 Buying a car can be very daunting. While you might know what you want, it might not be available or affordable. Then again, you may have found the perfect car and get totally upside down on price because of a trade-in. When it comes to buying a new or used car, you should do your homework. Knowing the bottom line before you even start looking is where it's at when it comes to buying your next car.
Have You Weighed The Benefits of Buying a Used Car?
The cost of buying new simply might not be in your budget. Used cars are new to you, so there's no shame in getting something 'like' new. Plus cars depreciate largely in the first two years, so used cars are more economically savvy. Which means the new car you paid $20,000 for two years ago could only be worth $14,000 now. Why not buy used from a sweet service like cars.com. They've got loads of options with amazing deals, and you can do a comprehensive search comparison of every make and model you like with one very fair price estimate.
Know The Trade-In Value of Your Car
Before you even start looking at vehicles, you should do some solid research on the car you are trading in. You'll want to keep the purchase of your new vehicle separate from the trade-in – especially online. Why? You want the trade-in offer before you talk about car prices. Alternatively, you might want to lock-in the price of the new car before discussing the trade-in. A lot of dealerships can offer you a great trade-in and turn around and jack up the price of the car, so the trade-in is actually worthless and you pay more for the new car.
Check Out Rebates & Special Sales
Many dealerships offer manufacturer rebates on new cars. If your heart is set on a new vehicle, this is a great way to save a nice chunk of change. Some states offer rebates on hybrid cars too! Don't be fooled by these advertisements. Ask the dealer about a low-interest rate alternative and do the math. You might actually save more money in the long run by talking to the dealership about alternatives to the shiny cash back options.
Research Car Loans & Interest Rates
One of the biggest mistakes car buyers make: evaluating the car based on monthly payment. Because the interest rate is where most of your cost lies. You can figure out how much you will pay over the life of your loan by using a handy vehicle loan calculator. You'll also want to talk to you bank about car loans and check how much you qualify for, that way you'll know just what you can afford.
Know The Bottom Line
Research, research, research. You should never go into buying a new or used car blind. While you might be really excited about your new investment – that's the key – it's an investment. You need to treat your shiny new toy as just that. When buying a new car you should know the bottom line. Ask the dealer to give you all costs. Point everything out on the bill of sales. Explain that you want a comprehensive worksheet with all taxes, fees and insurance detailed. That way there are no surprises in the cost of your new or used car.