5 Ways Your Small Business Can Benefit from Automation
|
Running a successful business takes time and effort. When you don't have a lot of resources or people to help, you might struggle to take care of the necessary tasks well enough. The good news is that small businesses can decrease their workload and find ways to improve efficiency. The solution lies in technology and even more in the utilisation of automation.
Artificial intelligence is already in use in many businesses, even small businesses. Software solutions are often taking advantage of it and even if you think you might not be using it, the probability is that you are. Of course, taking advantage of automation doesn't necessarily look the same for all businesses. It's important to identify the areas that might most help your business.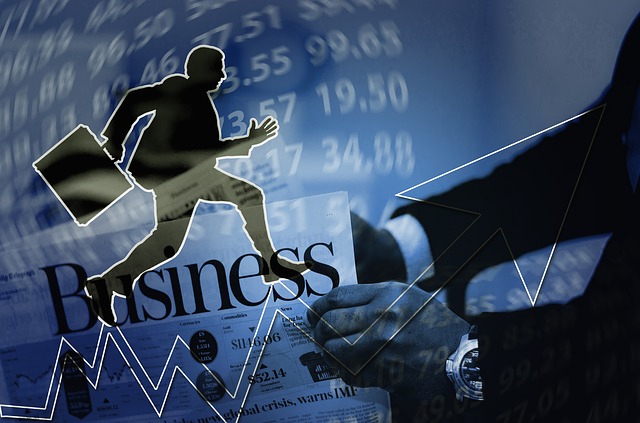 So, what are the benefits of automation? More precisely, how can a small business see it's operations change for the better simply by implementing automation technology in the form of software, for example?
Helps Business Avoid Repetition
Employees can spend a lot of time performing repetitive actions. Simple yet repeating processes can on the onset take just a few minutes but when you put it all together, it can be amount to hours. Repeating these tasks is always time away from more productive things.
So, what kind of tasks have the most repetition and could benefit from automation the most? The easiest examples are things like sending invoices to customers or managing the payroll. Good and comprehensive HR software for SMEs could help make sure the payroll information is not only automated but also sent directly to the accounting team to cut down yet another repetitive task. Things like these do not require special knowledge and thus, they can help improve efficiency by a big margin.
Improves Online Marketing
You can even automate part of your marketing. Organic campaigns online are effective but creating them can be costly. Not to mention the cost of running any kind of ad campaign – you will need a lot of time and effort to do that. But automation can help with this, especially with programmatic ad buying.
This type of advertising will allow you to gather data and sort it out to be used in ad campaigns. The technology does the advertising for you on platforms like Facebook and Twitter, leaving you to worry about other things. You learn more about your audience while also generating ads. In the end, you have not only run successful ad campaigns but also gained an insight into your customer base.
Makes Management of Teams Easier
Many SMEs these days use online workforce to some extent. You could be hiring people to run your social media, helplines or accounting, for example. The fact is that teams today are more diverse and in-house employees are not necessarily your biggest employee group.
Managing teams can always be tough but especially so when we're talking about virtual teams. The good news is that there is good HR software for SMEs that help you tackle these challenges. You will find it easier to control workflow, schedules and queries with different software solutions. These tools can ease communication and make the workflow more efficient.
Boost Employee Satisfaction
Overall, automation can help improve employee satisfaction. Automation can help make it easier for employees to perform well at their role. Not only do they have more time in terms of performing important tasks since mundane tasks can be automated but automation can also help reduce errors. These systems are not completely error free but they are a lot more efficient in getting things right than humans. Furthermore, automation can also boost things like transparency. For example, HR software for SMEs can be used for payroll information – the hours can be logged by the employee or done automatically, giving both the company and the worker access to those records.
All of this can have a huge impact on employee motivation. This can boost productivity but also improve overall job satisfaction. When you get happier employees, you don't need to worry about retention as much. You got a workforce that loves working for you so you can simply continue to improve and grow your small business.
Create More Job Flexibility
Finally, automation has a lot of potential in terms of improved job flexibility. You not only boost access with automation, as the technology often goes hand in hand with the cloud. But you are also creating freedom in terms of what, where, when and how people work. This can ensure your employees are more able to tackle big projects in ways that make it the easiest for them.
Automation can benefit SMEs in many ways and the above are five of the key advantages to utilising this technology. SMEs should always view technology as an opportunity – the cost of implementing good automation processes, for example, is not as steep as many think. In fact, things like automation will quickly pay themselves back to you.