Best Ways To Spend Summer With Your Partner
|
Summers are the perfect excuse to laze around and also spend some quality time with your loved ones. If you have kids, then summer brings an opportunity for you to spend time with your partner because the kids will most probably be visiting their grandparents. If you don't, then, well, it doesn't make much difference.
There are just a lot more opportunities to get out of the house and explore places and do things that you have always wanted to. Here are some of the ways to spend summer with your partner – some cute date ideas and some fun activities.
1. Laze Around Together/Enjoy Each Other's Company
This might not seem like much, but when you are busy, the one thing that you miss out on is your partner's company. Grab a book or your laptop and read together and enjoy each others company. Do something that you enjoy doing as individuals but can do with your significant other being there. This gives you an opportunity to do things you love while also being around your partner and sneaking a kiss every now and then.
2. Book a Couple's Spa Session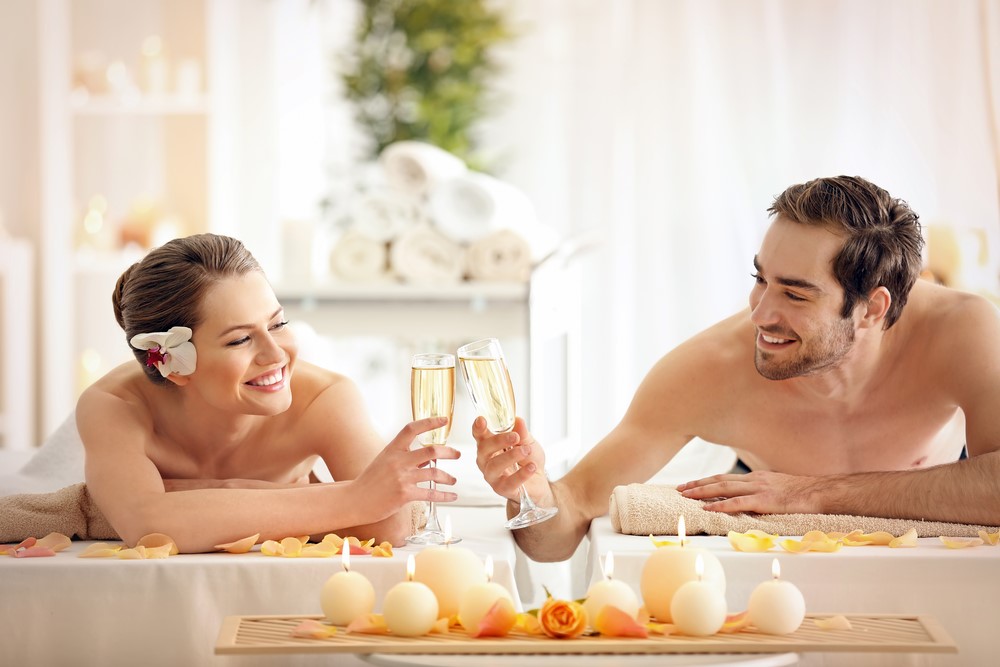 In our daily lives, we tend to overlook self-care. Self-care is a big part of learning to embrace ourselves and being thankful for our bodies. A couple's spa session will help you relax and be pampered together. Sip champagnes, talk, laugh – while taking care of yourselves. You can book an appointment and surprise your partner with it.
3. Cook Together
Cooking together is a fun bonding activity. If you don't cook much, then this can be more fun. Summers are great for barbecues. Put on a grill and have a small party with only the two of you or you can enjoy other couples and have a fun date with your friends.
4. Go on a Picnic
Picnics are a great way to hang out in nature and enjoy each other's company as well as nature. Go to a park nearby or go on a small trek to reach some beautiful location where you can have a picnic and enjoy the view. You can prepare the picnic baskets together, and combine the cooking together aspect of the idea with this one.
5. Go on a Roadtrip
The days are longer in summer, and it gives you a perfect opportunity to go on a road trip. Like other seasons, summers don't cause many problems on the road. You won't be stuck because of snow or rains so in that way it can be perfect. Remember to get your air conditioner in top condition because it can get a bit hot in the afternoon and you don't want to be struggling.
Final Thoughts
These are just a few of my favorites. There are a lot of ways you can embrace each other's presence in your life while having fun. The key is to do things that you can enjoy together and find ways to spend more time together and bond. Any activity that helps you bond as a couple is a plus in my book.