CBD: Main Myths and Facts
|
CBD has been gaining popularity in the past couple of years, but there is still a lot of misleading information circulating about it. Many people assume that CBD is the same thing as marijuana. In fact, CBD doesn't contain any THC, so it's a much safer supplement to be using on a daily basis. It can assist with things like chronic pain and inflammation. It also contributes to decrease anxiety and depression. Some people are even using it for cancer treatment. Let's take a look at some of the main myths and facts about CBD.
CBD Myth #1: You can get high from using CBD
Fact: As mentioned above, CBD doesn't contain any THC. In fact, the THC content of a CBD product must be below 0.3 percent to be sold in the United States legally. You won't get high from using CBD. You will still have plenty of focus and control over your thinking.
CBD Myth #2: CBD doesn't come in different qualities
Fact: Not all CBD is created equally. If you're thinking about trying a CBD regimen for the first time, you'll want to spend some time thinking about what you're going to try and where it's coming from. Try to stick with a CBD brand that is made from organically grown CBD, without the use of chemical additives.
CBD Myth #3: There are no interactions with CBD
Fact: While CBD is very safe and doesn't really have any side effects to worry about, CBD can interact with a few different medications. It can cause you to be a bit tired, depending on the size of dose. Because CBD interacts with the endocannabinoid system, some medications can be processed too quickly or too slowly when CBD is present. This could cause an unsafe balance in medication. If you're currently taking a prescription medication, check with your doctor to make sure you can safely take CBD. If you're experiencing fatigue, try taking your dose at night.
CBD Myth #4: You can safely take as much CBD as you want
Fact: CBD is very safe, but too much of anything is never a good thing. It generally is recommended that you start out by taking a very low dose of CBD. When you see how it will affect your body, you can change your dose accordingly. Always give your body a couple of weeks to adjust to the change before altering your dose.
CBD Myth #5: CBD won't affect a drug test
Fact: We talked about the low concentration of THC in CBD, but you'll still want to be careful about what you're taking if your company has a drug test policy in place. THC contents must be below 0.3 percent in order to be legal. There will be products for sale that are above this limit. If you're consuming enough CBD each day, that 0.3 percent will add up. Just be clear about what you're taking and where it is coming from. You can double-check third-party lab results for exact THC amounts.
CBD Myth #6: There aren't scientific studies that prove the effectiveness of CBD for various conditions
Fact: The statement couldn't be further from the truth. While a lot of research still needs to be done, there have been a number of scientific studies in recent years regarding the use of CBD for chronic pain, inflammation, using it to reduce tumor size, to slow tumor growth and to help with side effects from cancer treatment drugs. If you are looking to treat a specific condition, you can find great information on the internet that will explain the benefits of CBD use.
If you're thinking about trying CBD for the first time, take the time to research it fully. You will also want to speak with your doctor to ensure CBD is a safe supplement to begin taking on a regular basis. Give the product you choose some time to work. You are essentially trying to balance a system in your body that has been potentially malfunctioning. This won't happen overnight.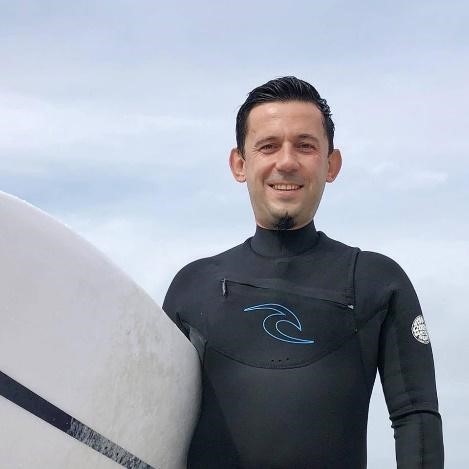 Author: Alex Malkin
Editor-in-chief at CBD.market.
Expert in healthy lifestyle and food supplements with a deep knowledge in CBD (Cannabidiol).