How to Get a Credit Card in the US with and without Credit History?
|
A credit card in the US is a loan, the amount of money that is issued to an individual or institution at a certain interest rate. Moreover, it should be noted that cash is not given directly to the individual, but added to the credit account.
Take note that you can always order the credit card at website effectify.com should you need it. To use this money, you can pay with a card for purchases. Taking the same cash from a credit score is not recommended, since the interest rate for the refund is extremely high.
Only residents of the US can get a credit card
Getting a credit card in the US is not as easy as opening a bank account. After all, for a financial institution, issuing a loan is a high risk. In order to know how reliable the borrower is, a credit history system is used in the United States, which determines this degree of reliability. A person who has just arrived for permanent residence in the United States, as well as the younger generation of the country as well as students, certainly do not have a credit history, and therefore cannot claim to issue a real loan.
But there is a way out; a credit history simply needs to be built. Then, in 6-12 months you will be able to qualify for a real credit card from the best American banks with different programs for earning miles, refunding the percentage of spent money, special tourist offers, hotel offers, etc.
When building a credit history, the main thing is awareness and purposefulness. This is the time when you work for your card, you pay the money on time. You do it every month to pay back everything that you've spent completely.
A credit card in the US without a credit history
If you do not have a credit history, then you should start building it if you intend to live in America. Without this, you won't receive any credit (with the small exception), including the one for studying, housing; in some cases you won't even be able to rent an apartment. Start building a credit history with the so-called secured credit cards.
This type of cards is issued to the borrower on bail (usually $ 200 – $ 300), which is returned back when the account is closed, and in case all the expenses on the card were paid on time. Thus, the bank insures itself in case of non-payment. Also, the bank imposes an annual payment for this type of cards, which is generally lower for smaller banks in America.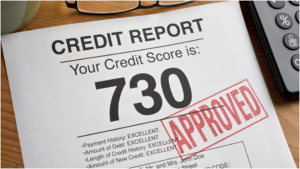 A credit card in the USA for students
If you are an American college student, you can also open a credit card in an American bank. Although the interest rate on such cards is usually high, most cards do not have annual payments and very often come with special bonus and rewards programs.