Did you know: Title Loans are one of the Fastest Lending Options
|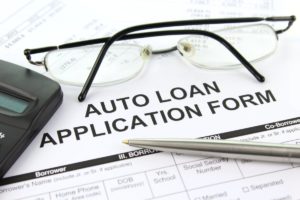 If you are in need of fast cash, you can always consider taking an auto title loan. With this kind of loan, your car is the one that is used as collateral, in exchange for some amount of cash. Title loans are usually convenient, and an easy option. Some lenders even allow borrowing as little as $100.
Car title loans are also referred to as title pledges. The loan is usually, a small, short-term, and has a high-rate. Usually, the interest rate is set at about 300%. Getting an auto title loan is one of the ways to get your hands on some quick cash with minimal income verification,and no credit check.
How Car Title Loans Work
With car title loans, the lenders assess the value and condition of your car based on the wholesale price, and then they give the borrower a loan depending on what they think the car is worth. After being granted the loan, you must surrender your car's title to the lending company. The title is returned once you complete the loan repayment.
The loan is short-term, and once you take it, you should ensure to repay it within the specified period. Failure to complete payments on time could lead to the lending company confiscating your car. However, when you take a car title loan, you still use your car. It can only be repossessed if you don't meet the repayment requirements.
Applying for a Car Title Loan.
With most lending companies that offer vehicle title loans, the applications are done online. There is also an option of applying by visiting a Licensee. The application is fast, and takes less than 5 minutes to apply.
When applying for the loan, there are a couple of documents that you are required to submit. The lending company uses this documents to evaluate your qualifications. A car title loan is granted to any individual that is above 18 years, and it is also required you own the car. Here is the documentation you need to submit.
Year of auto
Model
Color
Make
Mileage
Vehicle identification number
License plate number
License State, and
Basic personal Information (name, phone contacts, and zip code)
After the documents have been received, you are given an estimate of the car title loan you qualify for. A representative of the company then contacts you to go over the terms of the loan and other specifics. The best thing about this loans is that your money can be processed on the same day that you submit your application.
How expensive are Title Loans
Car title loans are usually expensive because of the high-interest rates charged. Most lenders charge borrowers an average of 25% per month to finance the loan. This translates to an APR of 300% and it can be higher because of additional fees that the lending companies may need.
For instance, if you borrow $300 for one month, you are required to pay an average of $250 plus the original $1000 you had borrowed. Totaling up to $1250. The longer your repayment plan, the higher the interest rate. If you were to repay that loan in 3 months, you would pay a total of $1750.
Car Title Loans Payment Options
Car title loans offer you a variety of ways to repay the loan. You can repay the amount you owe: in person, via an automated payment system, or through an online system. With the automated repayment system, the lenders are authorized to take regular payments from your bank account when they are due.
Benefits of Car Title Loans
Car title loans are quite beneficial; especially to someone who is in need of quick cash, and probably doesn't have a good credit score to borrow a loan from other credit institutions, such as banks. Here are a couple of benefits.
There is continued use of your vehicle
An auto title loan is never after your car. If you get the loan, you can still use your car. The only way it can be repossessed by the lenders, is when you fail to pay them back as agreed. Other than that, you are free to drive around in your car as much as you want.
They offer convenient repayment options
Car title loans offer repayment options that are quick, and also easy. They have become the preferred alternative for most due to this factor. Also, you are provided with a repayment schedule beforehand so that you can easily identify when you are expected to finalize repaying the loan.
Credit history does not matter
Car title loans do not bother with checking a borrower's credit history. All you need to qualify for the loan is your vehicle. It is a means to get instant cash even if you have bad credit scores. Since the vehicle is the one used as collateral, it is the only thing lenders consider.
The lending process is easy, and gives you quick cash
Among the major benefits of car title loans is the convenience they offer, and the fact that the process is quick. It only involves filling out an application form- which should take you about 5 minutes. Moreover, you are guaranteed that once you submit the form, the processing of the title loan commences, and you can get the money on the same day.