Top 9 Luxury Single Malts you Must Try
|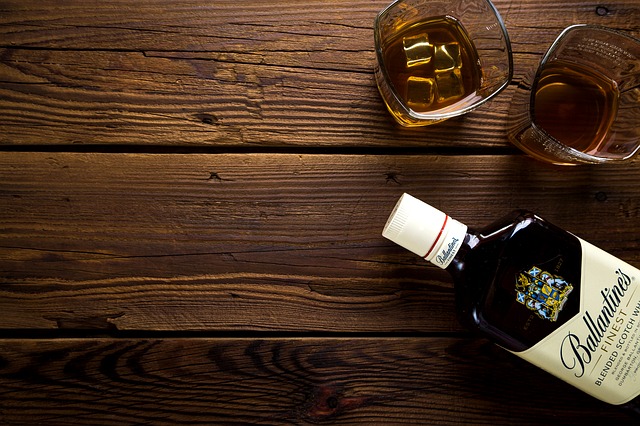 Whisky has been, and is always going to be the king of all spirits, and the emperor among all whiskeys would be the single malt whisky. What makes the single malt whisky distinct from every other is the use of a single distillery, which ensures that the whisk is not blended with any other malt. Most single malts are associated with Scotch whiskeys, although it is produced in other countries as well.
Whether you drink or not, tasting fine whisky should always be on your bucket list. That being said, go enjoy this list of the finest single malts in the world and don't forget to consume alcohol wisely.
Glenfiddich India Pale Ale Cask Finish
First of all, this is an experimental series of the Glenfiddich scotch whiskey series. The taste if the whiskey is absolutely mind blowing, with the Glenfiddich's hallmark taste of pear and green apple, and a hint of light citrus and the trademark hops taste of India Pale Ales. The beer is used to mature the whiskey kept in oak casks for definite period of time, giving it the smoky wooden texture at the back of your throat.
Balblair 1999
Being burnished gold in color, this amber liquid is nothing short of ambrosia with its aroma of fine brown bread, a hint of light vanilla and crushed almonds, and a rather sweet and spicy undercurrent to it. after the first strong hit of the exquisite taste of this whiskey, you get to taste the softer side of it with its lightly perfumed liquid sloshing about in your glass.
Royal Brackla 21YO
This light and fruity malt with 40% ABV and its spun gold color is actually a sherry-matured whiskey. The heather honey when mixed with dried fruits, cinnamon and nutmeg, gives off an enchanting aroma that would make you feel heady with desire. Being a dry whiskey, it leaves a chalky after-taste. Its initial sweet, and then fleetingly spicy taste leaves a wanton thirst in you that makes you want to empty the bottle straight away.
Paul John
This Indian single malt whiskey has become globally famous and traces its origin to Goa. Derived from a 6-row barley, it has a peat smoke to it which comes from carefully chosen casks in which the whiskey is matured. A hint of pineapple and coffee, along with charred oak wafts from the liquid. The taste of burnt butter, fennel seeds, turmeric and caramel dominate the palate, giving it a sweet but spicy texture.
Bruichladdich Black Art 5
Interesting fruity scents as well as tastes of peach, fig, baby coconut, plum, orange, raspberry and champagne grape can be detected. The non-fruity tastes and scents of dark chocolate, oak ester, brown sugar, vanilla bean, marshmallow nougat and grass sap bring up the rear of this complicatedly structured whiskey.
Highland Park Valkyrie
The chocolate and nutmeg initially cloud your senses, while the smoke slowly creeps in and lodges in. the zesty orange, plum and apricot balance the rich scents perfectly. The taste of dried apricot, liquorice and wood spice enchant your palate.
Craigellachie 13YO
The tropical smells of mango and pineapple attack your senses initially, while glazed ham and barbeque smoke follow right on cue. Leaning more toward the sweet temperament, this whiskey incorporates flavors like tropical fruits and ham.
The Deveron 18YO
Being a deep gold, this whiskey attacks your nostrils with the heady combination of fudges, sultanas, and green apples. A mellow taste of dried fruits, tarty red currents and warming ginger give off a sweet taste to the whiskey. Having a nice balance of sweet and sour, this whiskey has more of cereal grains than its counterparts.
Glengoyne 25YO
Sherry-soaked fruits hits your nose at the first sniff. Wafts of toasted almonds and old leather accompany them. Vanilla and dark chocolate assault your taste buds, while hints of fruit and leather play with your senses.
Good whiskey is love, and excellent whiskey is life. The first Scottish whiskey, also called Scotch Whiskey, turned the beverage world upside down with its classic smoky and wooden taste, and since then, many tastes and scents have been incorporated in whiskey. The right way to drink whiskey is to first sniff it, and then taste it, just like the Scottish do it.