5 Snacks That Pair Well With Wine
|
Ever had an impromptu drinking session, either by yourself or with friends? Couldn't figure out what you could throw together quickly to nibble on while you drink and enjoy yourselves? It sure has happened with me, and that is when I set out to find out things that pair well with the good old wine so that I could work with what I had at home or something that I didn't have to put together.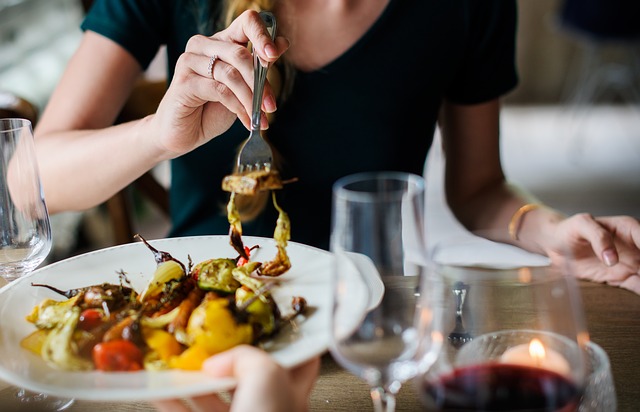 You don't have to make, prepare, or anything. Other than one of the things I am going to talk about, none of these require any preparation whatsoever. You just buy these things, and you are good to go.
1. Dark Chocolate
Chocolate can be difficult to pair with wine, but it is something that most of us enjoy – pairing dark chocolate with Syrah works. Balance out the bitterness of dark chocolate. Pairing red wine with chocolate is the best bet. Syrah is a red wine with a dry sweetness which compliments well with dark chocolate.
2. Chips
Most chips are salty if not flavored with something else – salt pairs well with white wine that has a dry tinge to it. Something slightly sweet should also be the criteria to choose the pairing. If the chips you have are high in spice, then choose a wine that has a sweetness to it, preferably more of a fruity taste. Something like Sauvignon blanc (White wine) can work.
3. Pizza
Who doesn't love pizza? Pizza and wine – two favorites of many. Why not pair them? The problem here is that there are a lot of ingredients and tastes to consider here. If not taken into account, the wine can taste metallic (because of tomato or garlic). Italian wines go well with pizzas. You can pair red as well as white wine. Sangiovese is a red Italian wine that can be dry, semi-sweet, or sweet and goes well with pizza. If you are going for white, then Fiano is a great choice with a dry taste to it.
4. Popcorn
Popcorn is one of the easiest and quickest snacks to whip up when having a little party or just an impromptu drinking session. Many wines go for all types of popcorn – salty, buttery, caramel – take your pick. Chardonnay is a favorite though.
5. Cheese
Cheese is a classic pairing with wine. The wines I have talked about till now all work well. Chardonnay and Sauvignon Blanc are the easiest. There is a reason why cheese and cracker platters work well with wine tasting. Try them out yourselves; you won't be disappointed.
There are a lot of things, snacks, fruits that go well with different types of wine. Based on the wine characteristics, you can experiment yourselves, or there are tons of wine enthusiasts who share their favorite pairing- get it from them as I did. It will come in handy, and you will be thankful.
I love trying new things, so this works out for me. These are my personal favorites, so hack away and have fun!