7 Cocktails to Mix up with Vodka
|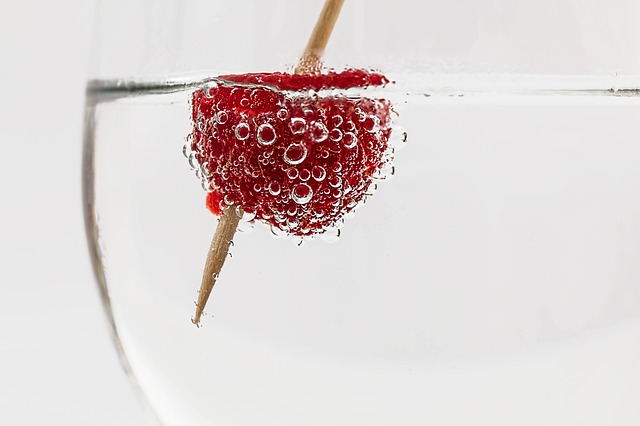 Vodka is the poison most of the people choose. It isn't only for having shots, but can also be paired with to create amazing and delicious cocktails! So, here you go,enjoy your cocktail will small sips, and savour the experience. Have a large group, go out, and start boozing fellas!
Sex on the beach
This provocatively named cocktail is a huge summer favourite among the cocktail loving crowd. This fruity cocktail is really easy to make. A nice tropical cocktail, it has vodka in it to give you a slight buzz. The peach, orange, pineapple and cranberry juice gives it a nice and harmless look, as well as a tropical taste. You can easily imagine yourself sitting in Hawaii and sipping this drink from a long glass, with an orange wheel for a garnish.
Bloody Mary
This classic cocktail is very famous among those who love cocktails. This vodka-soaked healthy cocktail is known to induce hangovers as well cure them! Tomato juice with vodka can sound a bit weird, but it actually tastes good. Add a bit tabasco sauce to spice things up, and you would come to love it. The Worcestershire sauce, ground black pepper as well as smoked paprika make it even spicier so that you are literally steaming.  Crazy garnishes like bacon and shrimp skewer just make the cocktail even more endearing.
Cosmopolitan
This peach and pink feminine drink has left its mark on the world of cocktails. This citrus flavoured cocktail has become a favourite among the ladies. Go to a club and sip a cosmo while chatting away with your girlfriends, what is better than that? Well, let me tell you. It has vodka in it. That is what makes it so good. Citrus vodka adds flavour and character to it, while the cranberry and lemon juice takes the edge off the sourness of the vodka. It is the best drink to have during a girls' night out.
Long Island Iced Tea
The combination of five different types of booze, with the limelight being stolen by vodka, in a single glass give birth to a wondrous harmony, where they, restrain each other, as well, propel each other. This super-spiked masterpiece has a distinctly boozy flavour and is a bane for all cocktail lovers. Initially, you might feel that it is light on liquor and it has absolutely has no effect on you, but then, bam, suddenly your head starts spinning, and you are drunk, with no prior warnings. This famous cocktail a must try for all the aspiring cocktail lovers out there.
Salty dog
This vodka based cocktail has a dash of grapefruit juice in it which makes it extremely fascinating. The vodka goes straight to your head and makes you dizzy. The saltiness of the cocktail gives t a nice punch which makes it even more desirable for all the cocktail lovers. Vodka being a strong alcohol gives you a buzz instantly.
The Twister
A party drink through and through, the Twister is served during all the house parties held in the summer. Perfect for luncheons, this cocktail has a base of lemonade as well as vodka! Keeping you fresh throughout the day with the subtlest hint of a buzz is its specialty. This tangy cocktail will indeed make your summer luncheon the place to be.
The Moscow mule
Even though vodka is a Russian thing, the Moscow Mule did not originate in Moscow. The whole concoction of vodka, ginger beer and lime drive all coherent thoughts away from your mind, and leaves you disoriented at the effect. Best served in a copper jug, it makes you feel like a worker chilling after a long day at the mines.
Since now you are armed with these power-packed cocktails, I hope you will enjoy cocktails with relish! Be careful though, some of these drinks might look seemingly innocent, but will bowl you over soon enough.