Casino Etiquette: What a Smart Player Is Expected to Do
|
[ Gambling's more than just a game, it's an occasion.      source: pixabay.com]
So you've decided to take that trip to Vegas, or maybe New Jersey, to put your best poker face on and try your luck to hustle your way to winning some cash to kill some time and to treat yourself. Unfortunately, it's never as simple as that and there are a few things that you'd better know before you start booking that trip. Being in a casino is just as important as attending a wedding. There are house rules, dress codes, and proper etiquette you have to keep mind. Whether you're a newcomer or a veteran, here are a few things that won't hurt you to double check to save yourself the embarrassment of looking like a tourist.
Know where your money goes
Image: Screenshot of a gbgc.com report showing continuous growth in the different types of gambling
https://www.gbgc.com/news/global-gambling-to-reach-us-500-billion
Gambling is a continuously growing industry that is expected to reach half a trillion dollars by 2020. As shown in the chart above, all the different types of gambling are expected to grow albeit at different rates. This shows where most gamblers tend to spend their money or how they prioritize their spending. Sports betting ranks the lowest in terms of priority while casinos only rank second in terms of gaming revenues. Future predictions show a consistent growing trend of other activities overpassing betting and casino industries.
If you are going to a casino, expect to spend money—a lot of money. However, this does not mean that you will not be smart about it. You may already be a master of managing your bankroll but you also have to take into account expenses other than the actual gambling. In particular, if you are going to a gambling destination like Las Vegas, you have to set aside funds for your accommodation, dining, and maybe some shopping.
Research or inquire about your options carefully. For example, if you don't have that much to splurge, you're better off staying at The Venetian, Harrah's, or Excalibur. If you're looking to grant yourself a grand treat, you can choose from among the big leagues like Ceasars, Downton Grand, The Mirage, and Cosmopolitan.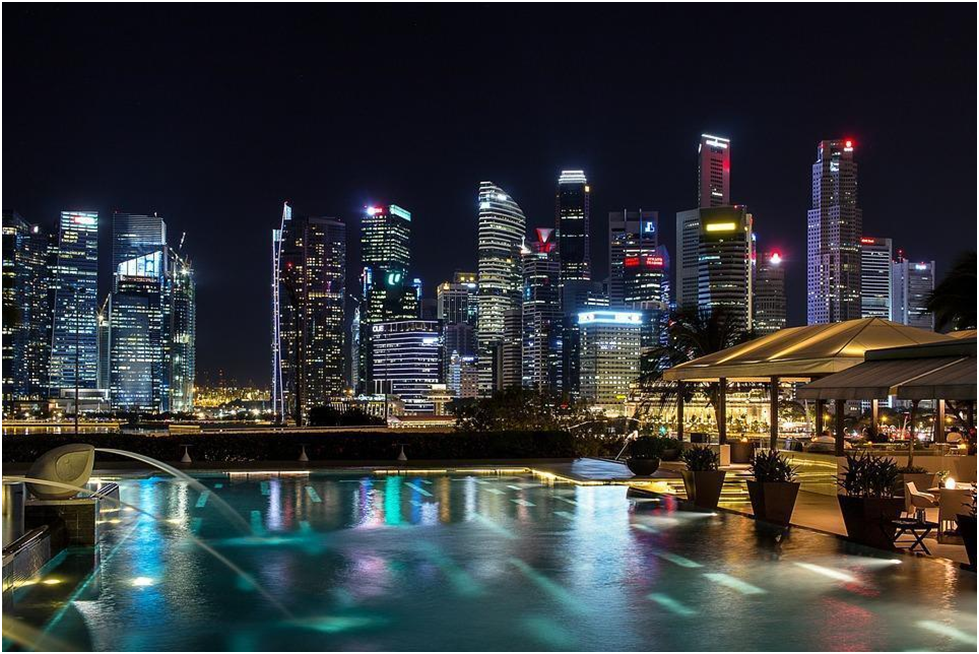 Image: Pixabay
Additionally, be mindful of when peak seasons come. If you don't want to deal with the overcrowding, get a reservation in the mid-week when hotels aren't as crowded and the prices aren't skyrocketing. If you want to spend more and enjoy the moment of being in the midst of stagnating pedestrian traffic, though, you should be fine making reservations anytime.
Dress for the occasion
Image: Pixabay
No need to bring attention to yourself. Though casinos are often lax with how they let customers wear comfortable clothing. It may be prudent to avoid the iconic Hawaiian shirt and cargo shorts for the 'tourist look' but there's nothing wrong with it. It doesn't hurt blending in with the vibe of the casino. You don't have to bring out your best suit and tie if you are the "formal look" personality.
Of course you no longer have to dress up if you are going to play at an online casino. You don't have to look dapper playing at an online casino (unless you are playing at a live casino game involves a live video stream of all players). However, be sure that when you are playing you maintain the mindset of a player. Keep your concentration at the optimum. Don't let the casual loose clothing set the mode for your game.
Be properly acquainted with the casino and know the house rules and etiquette
It's never flattering to look like a naïve tourist when you visit a casino. Neither is it good to act smart alec. Though staff are happy to help newcomers, it's best to look dignified when dealing with simple rules that you can research beforehand. As such, it's important to be well-acquainted with casino etiquette.
Buying chips is where newcomers usually make a fool of themselves. First, make sure that you know the maximum and minimum bets of each table is they differ from table to table, not just per game. In buying chips, never make the mistake of handing out your cash, lay the money on the table as you sit down and the croupier will change your money into chips
Remember to turn off your cell phone or set it to vibrate when in a poker or blackjack table. It's rude to distract players while they're playing. They're in a holiday too, so it's best to repay respect with respect. Since you already dress the part, you should act the part.
When it comes to online casinos, be sure to read the terms of service and the rules imposed on all players. This is a must for all legitimate casinos. You can't expect to get good treatment even from the best and most accommodating casinos if you don't follow the rules. In particular, bear in mind the non-collusion policy of most casinos. Defying this can result in the cancellation of your account and the forfeiture of the balance therein.
Be a good tipper
Casino workers mostly earn minimum wage or a little over above it. From the dealers to cocktail waitresses, to cabbies and bellhops, they all receive the same payment whether they're from low roller joints or high-end casinos like the Bellagio. Contrary to popular belief, tipping isn't a reward but is considered as an added cost to the expenses of a tourist or someone who uses the services of those in the hospitality industry. It pays to be aware of gambling tipping etiquette.
Don't get your thrifty fingers in a bunch. Tipping isn't that expensive in the long run. You'll see yourself spending only a small fraction of your trip to Vegas while making the economy a better place for low-wage workers.
Waiters and attendants are usually tipped at one to two dollars for their services. The same goes for bellhops, maids, and valets in your hotel. Dealers are given around $5 dollars per hour at the table, regardless on whether you win or not. It' not about rewarding a win, it's rewarding the service that they do with Nevada State's minimum of $6.55 to $7.55 per hour for their work. Be a good customer and learn to give back a little even if you've won small or lost big.
Image: Screenshot of tipping.org/The Original Tipping Page's feature article on tipping in casinos
http://www.tipping.org/tips/casino.html
Take some practice
Image: Pixabay
It's not advisable for you to only start figuring things out once you get in a casino. It's better to have an idea of what to expect and where you see yourself getting into. It doesn't hurt to practice a little bit at home or to invite a few friends over for a friendly game of poker. If you're looking to warm up a little before your trip there are a number of excellent online casino websites out there to test out your mettle. You can go to 888 Casino, for example, which recently released a brand new sleek online casino website. Familiarize yourself with the interface, the rules, and the things you should avoid. See how your strategies or tactics work and do some tweaks as you observe how you fare with them.
In conclusion
It's easy to get swayed into the motions of winning or losing. That's why you should impose self discipline and remember that you're there to have fun more than anything else. Remind yourself to dress, look, and act like a decent casino frequenter. Be in the know of the ins and outs of the casino. Also, maintain a respectable and courteous composure. Don't forget to be nice and to tip those who serve you.