Do People Actually Make Money Playing Online Casino Games?
|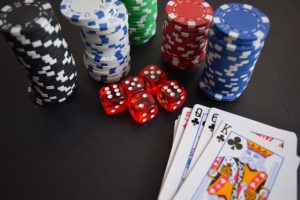 Online casinos have surprisingly emerged as a form of beloved digital gaming that even hardcore gamers are now interested in. Several years ago, people sued to scoff at online casinos as giant scams. It turns out many of the gambling sites are real serious businesses that make more money than Atlantic City (and are probably taking profits away from traditional gambling hubs). This trend begs the questions of why these sites are so popular. Do people actually make money playing online casino games?
The Answer is…
Yes, to an extent. Making money at online casinos is not so different from making money at a casino in Las Vegas. Risk is not more or less, and neither are returns on bets. The trick is to find out where you can make money. Online casinos offer much of the same delights as regular casinos, including poker tables, live dealers roulette games and more digital slot machines than you can count. While it's tempting to try everything, you can make money with only a few games. These games are the ones the player has already mastered. If you are really good at online poker, then you can make money playing online poker. On the other hand, if you try a new craps game without knowing what you are doing, you will be making terrible bets.
Skills Do Matter, A Lot
Knowing the rules of the game and how the game works online is definitely an advantage. Players generally make more money online playing games like blackjack, which require skill and well as strategy. Stakes and the fun levels are high just like the returns if you win. On the other hand, there are countless slot machine games you can waste time at where your winnings are left to nothing more than chance. It's easy to spend hundreds of dollars on slot machine games and get nothing in return. The point is if you want to really make money playing online games, you need to find the games that require some level of thinking.
Strike a Strategic Balance
Games with lower jackpots play out more frequently. The harder games with higher jackpots are easy to win at. If you want to keep your winnings at a certain level of consistency, you will have to master two games, one with high payouts and another with low payouts. You will strike a fine balance when you do this. Do not blindly chance big wins or overspend at low jackpot games. A healthy strategy will require you to calculate the odds and balance out your chances with harder wins with the frequent ones. This will help you determine how much you can actually afford to risk losing at online casinos each day. There are some great nektan casinos that offer a great selection of roulette games.
On a final note, if you really want to actually keep your winnings, quit while you are still ahead. Don't chase a second big win after a big win. Odds are not that well in your favor. As with regular casinos, playing smart will keep you from going into debt.