Planning to Buy a Home Soon? Bide Your Time, They're Getting Cheap in Aussie
|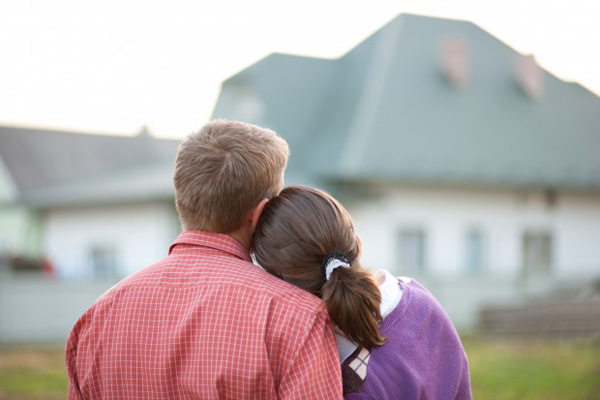 Are you planning to buy your first home soon? Well, now you have time on your side – if you're willing to wait until at least next year.
The market, especially in Melbourne and Sydney, is entering a new cycle. Home prices are likely to fall in 2016, while banks will typically offer better deals to owner-occupiers than common investors.
The catch is for everyone who chooses to wait to save a bigger deposit since their rents could rise since less investor activity brings about less rental supply. Nonetheless, the fact that many investment banks are saying that the market is near to peaking is the best news first-timers heard since the peak of first home owners' grants.
The local forecasts are not nearly as bearish since American economist Harry Dent said early last year that Sydney property costs were in a bubble and is likely to fall by up to 27 percent. Macquarie said that costs nationally will peak March next year and subsequently fall by more than 7 percent before it begins to recover from mid-2017.
Less Competition
Many mortgage providers are tightening their lending methods for those who want to apply for investment loans. This is in response to regulators' issues about the unexpected growth in investor lending, which means that first-timers may not find themselves outgunned by investors during auctions.
First-timers should concern themselves with the possibility of increased interest rates. Westpac stated recently that it would lift mortgage interest rates for owner-occupiers and investors, and big banks could follow shortly.
Of all the problems faced by first-timers, the leading factor has been saving for a deposit as prices rocketed sky-high in Sydney and Melbourne. A statement from Bankwest says that first-time homebuyers across Australia saving a 20 per cent deposit would require $99,700 to come on the market, $5900 more than in 2014.
Apartment Market
Robert Mellor, a property forecaster for BIS Shrapnel stated that entry-level, inner-city apartment ins Melbourne and Sydney could peak in the second half of the upcoming year then fall by at last 5 percent.
However, the reasons behind the falls will be different in each city. In Sydney, it is likely to be lessened investor activity since investors become cynical about the prospects of simple capital gains. The price drops for Sydney inner-city apartments could be deferred until 2017 or 2018, as there is still an unavailability of units. Still, the "massive" excess of Melbourne inner-city apartments could see larger price drops there than in Sydney.
Alternatively, if waiting is not your game, you can still own an affordable property through home loan solutions from NPBS. They offer solutions that are tailored fit based on your financial capacity and preferences.
Actions Plans you can take as a first-home buyer
Look around for the top mortgage deal.
Keep your funds in cash to protect against share market instabilities.
Save the variance between your rent and anticipated mortgage repayments.
Ponder older-style apartments rather than obtaining the plan.
Search for first-home buyer grants that might be possible with your case.
That's about it. Lastly, try finding professional advisers to help you out with your home selection. This will make home buying quicker and best of all, more affordable.