The Podcast Revolution- 5 Main Benefits of Podcasting
|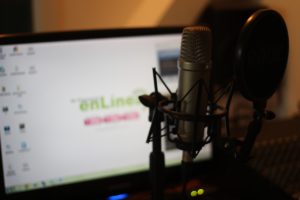 A Podcast is a digital audio file, usually in the MP3 or AAC format, which is made available to the entire world at just one click. It can be downloaded online through an RSS 2.0 feed. Podcasts have been gaining popularity across the globe because of the revolution it has got with it. People have got immensely involved and enjoy creating and listening to podcasts on an array of subjects ranging from movies, to music, to politics, to fashion and everything under the sun. The 5 main benefits of Podcasting includes:-
Podcasts guarantees originality and creativity
No one can deny that we continuously keep switching through channels to get what we like, not once but way too many times. The sole reason is because we don't get what we want to hear, the topic that interests us. With podcasts you don't have to keep switching. You just choose it. New shows and content is posted regularly, and hence, like radio playing the same songs again and again, podcasts promises only unprecedented content.
Create, Listen and Publish Audio or Video Content that you like
You don't have to be qualified or highly educated to create a podcast, which is the main reason anyone can create it. If you think you are passionate about any topic, then you can go ahead and do it. Share your creativity with the world. And the best part is yet to come; the cost to start your own podcast is so low that you can start it without worrying about the finance. All you need is a PC/laptop, Internet and a mic.
Podcasts can automatically fill your MP3 with new content on a regular basis
All you have to do is subscribe to the podcast feed you are interested in to get the latest shows and content when they are released. You don't have to do anything, it automatically gets synced to your MP3. But if you are not sure that you want to receive the new content every time there is a new release, you can always just download it.
Most of the podcasts are absolutely free to listen to
With so much creativity, you must be thinking that there must be a fat price tag attached. To your surprise most of them are absolutely free and also without compromising on the quality. The passion of the podcaster is all that matters to produce quality content. So no need of downloading 99 cent music now, fill your MP3 with quality podcasts.
Podcasts don't come with annoying commercials
Radio and other broadcasting medias are alive only because of commercials and ads. Without commercials and the ad revenue generated radio would die. But listeners don't tune into radio to listen to ads, no one can deny how annoying it gets to listen to the same ad again and again. Now you don't have to annoy yourself anymore because most of the podcasts are commercial-free, and even if there are few ads, they are way less intrusive than its counterparts.
The above-mentioned benefits can help you share your passion with the rest of the world and also, gives you the freedom of listening to the content that interests you.