I Think The Statue of Liberty Had A Few Too Many
|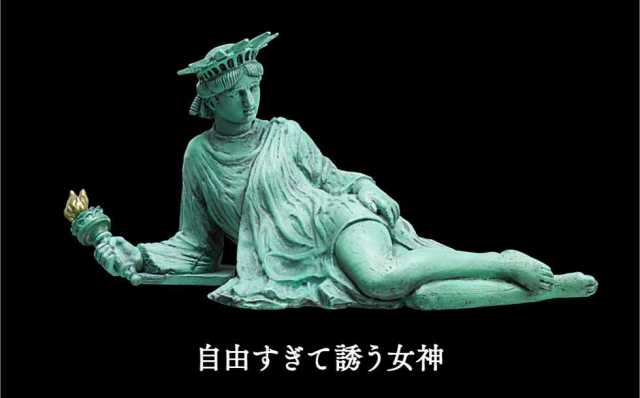 For the longest time I never paid The Statue of Liberty any notice. I never hit on her. No cheesy pick-up lines (Hey baby, wanna ferry back to my place?) I never even gave her a second glance. I just feel like the 299-foot height difference might be an issue.
But then Japan's Takara Tomy changed my mind. and let me see Lady Liberty for the matronly piece of ass she actually is.
The "Too Free Goddess" collection of Takara Tomy toys reveals Liberty in a way we never knew we wanted to see.