Top 10 Best Mixer For Jack Daniels Honey
|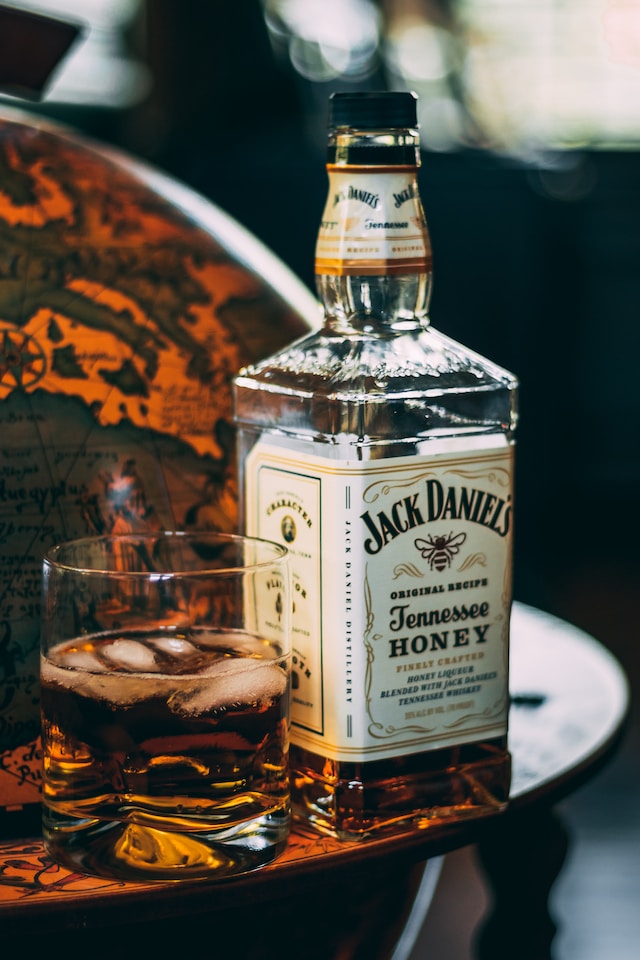 Whisky may be sweet, spicy, savory, or smokey — and a good mixer can frequently bring out the best in it.
Granted, some mixers may suit the personality of one type of whisky better than another — what goes well with a sweeter bourbon may clash with peppery rye — so feel free to consult our guidelines to acquire a sense of the character of a specific whisky flavor.
As always, some experimenting can be required to determine what best matches your tastes.
Understanding Jack Daniel's Honey
It's become the go-to for mixologists and amateurs when seeking something to lend a softly mellow honeyed sweetness to cocktails, mixers, and even shots. It's made with genuine honey and paired with their world-famous Tennessee Whisky.
Flavored whiskies can be too much for some, although the flavored whisky market is plagued with ill-conceived experiments, fake flavors, and a burning sensation that can dominate any sense of flavor.
Jack Daniel's Tennessee Honey illustrates how tasty a well-executed flavored whisky can be.
Even if you're not a lover of flavored whisky, you'll find something to your liking in our list of Jack Daniel's Tennessee Honey mixers, with its mellow sweetness proving a versatile and effective addition to everything from basic soda mixers to winter warmers.
Also read: INDIAN WHISKEY BRANDS THAT YOU MUST TRY
Top 10 Best Mixers For Jack Daniels Honey
Cola
Coca-Cola is a well-known and popular mixer with Jack Daniels, adding a lovely sweet flavor to the cocktail. Furthermore, it incorporates darker flavors, like molasses, to give your drink a unique southern flavor.
To make the perfect Jack and Coke, use one part Jack Daniels and three parts Coca-Cola in your favorite highball glass. The majority of drinkers like this mixture with ice. Some people like to garnish with a wedge of lime, although this is optional.
The Jack in Black is a delicious cocktail made with Jack Daniels and Coca-Cola. Fill your glass 3/4 filled with ice to make this cocktail. Pour roughly an ounce and a half in.
Ginger Ale
This is a cocktail classic not just for its fundamental flavors but also for its adaptability and potential for reinvention, as demonstrated by this refreshing southern spin on the bar shelf standard.
With just three easy ingredients: Jack Daniels Tennessee Honey, Ginger Beer, and freshly squeezed lime juice, you can make something refreshing and crowd-pleasing. 
Fill your favorite highball glass halfway with ice, then add a couple of ounces of Jack Daniels. Mix in the ginger ale and garnish with a slice of lime.
Lemonade
Regarding Jack Daniels Tennessee Honey, there is only one genuinely synonymous mixer—the classic Jack Daniels and Lemonade combo, a refreshing and honest crowd-pleaser necessary for any summer barbeque or celebration.
Our sole recommendation is to choose a wonderful tart and sweet lemonade created with fresh ingredients or to make your own! And garnish with a simple lemon slice on the side of the glass and Jack Daniels Tennessee Honey over ice.
Orange Juice
Although it is not the famed Southern traditional Jack and Coke, this mixer uses the distinct flavors of that other favorite American beverage.
Fill a cocktail shaker halfway with whisky, orange juice, liqueur, and ice. Cover and shake for 30 seconds or until cooled. Pour into an Old Fashioned glass half-filled with ice. Finish with ginger ale. Garnish with orange peel if desired.
Tonic Water
If you enjoy the flavor of Jack Daniels and don't want it diluted or changed much by mixers, you can always use ice and soda water. You'll still receive the flavor you desire from your favorite whisky this way.
Bitters
The tempting perfume of JD whisky floods the air in the golden light of the evening sun, tickling the senses with its warm, smooth charm. But this isn't just any whisky; it's JD whisky honey and bitters, a delectable variation on a classic.
The sweetness of honey dances on your palate as you sip, accompanied by the mild kick of bitters, producing a lovely symphony of flavors.
Each drop tells a story of artistry and commitment, as though the whisky represents the artist's passion. It's the ideal companion for quiet periods of introspection or exuberant parties with close friends.
Cream Soda
The quiet clinking of the glass's ice heightens the anticipation of that first exquisite taste. The amber whisky and effervescent cream soda blend perfectly on the palate, producing a mesmerizing ballet of flavors.
The creamy smoothness nicely balances the power of the whisky, resulting in an incredibly pleasant and fulfilling experience.
It's a cocktail that evokes languid summer days and cozy winter nights by the fire, a real celebration of the craft of making beverages and the pleasure of appreciating life's simple pleasures.
Coffee
The beauty of mixers is that they can be used for almost any occasion, from gatherings to a calming nightcap, to help you unwind after a hard day. And unsurprisingly, the honey flavors of this specific mixer are a great midnight treat, especially when mixed with that ultimate classic evening drink—milk.
For a very mature spin on a midnight hot chocolate, blend 1 part Jack Daniels Tennessee Honey Liqueur with 4 parts gently warmed milk, and if you're feeling fancy, a dusting of cocoa powder and some caramel syrup atop whipped cream.
Apple Cider
If you want to add some sweetness and tartness to your cocktail, combine apple juice with Jack Daniels. When combining the two, a recipe known as the Apple Jack can be found in many areas.
Fill your favorite highball glass halfway with ice. Add a couple of ounces of Jack Daniels and top with apple juice. Many people garnish this cocktail with apple slices to bring out the acidity.
Honey Syrup
This delicious Jack Daniel's Honey Maple Syrup is manufactured in Tennessee's hills. Tennessee Honey is a famous whisky liqueur with a honey texture on top, adding to its beautiful taste.
This drink combines JD's famous Tennessee whisky with a honey syrup. This is perhaps the most flavorsome taste profile in the JD family. It outperforms every other mixology in terms of taste and preferences.
Conclusion
As you can see, Jack Daniels is a highly adaptable whisky that pairs well with a broad range of mixers and drinks. You're not trying hard enough if you adore whisky but can't find the proper cocktail to appreciate it. On its website, Jack Daniels provides many possibilities for those looking for a fresh and interesting way to sip their booze.
Just because a whisky has been around for over a century does not imply it will not mix nicely with different flavors. Jack Daniels is a living example of this. We only gave a starting point! So, whether you want your cocktails sweet or sour, fruity or acidic, you'll discover a Jack Daniels drink that suits you.