Family Guy's Peter Griffin Motivational Posters and Awesome Quotes
|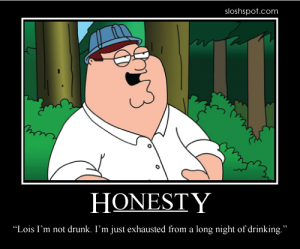 This belongs to the top ten lines men say when they get home too late. He may be reeking of alcohol, but he's never going to admit that he's drunk. Alcohol's got nothing on his testosterone!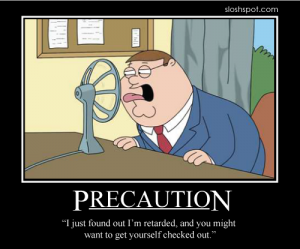 Like it or not, many of us do look up to this retard! So what if he's no Einstein? He's the Gandhi of alcoholics known to spew out words of wisdom under the influence.
Tired of Hangovers? Check This Out...
Check out our FREE Hangover Survival Guide! You'll learn about:
What to do before that first drink!
Ways to prevent and cure hangovers!
Foods that get you going faster!
Enter your name and email below to get Instant Access! (We hate spam too!)